Wholesale investors
Esk Valley Orchard Limited Partnership
Established in 2017, Esk Valley is one of MyFarm's first apple syndicates.
The Esk Valley area is 19 km west of Napier on the Napier-Taupo Road, and favoured for apple growing because of its flat contour, coastal climate, low altitude, and free-draining soils (factors that favour early harvests).
Posy®, Galaxy, Dazzle and Fiji Aztec make up the apple varieties at Esk which total 25 canopy hectares.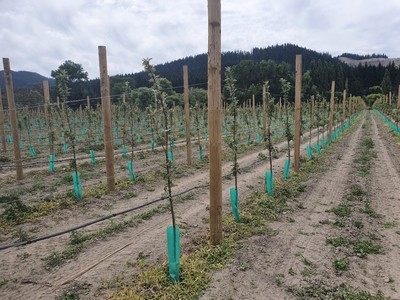 REQUEST INFORMATION MEMORANDUM
To request an Information Memorandum (IM) and register your interest in this offer, please fill in your details.

By requesting an IM, you agree to receiving further email communications from MyFarm about this offer. You can unsubscribe from the mailing list at any time if you are no longer interested.