Grow with the times.
EastPack Notes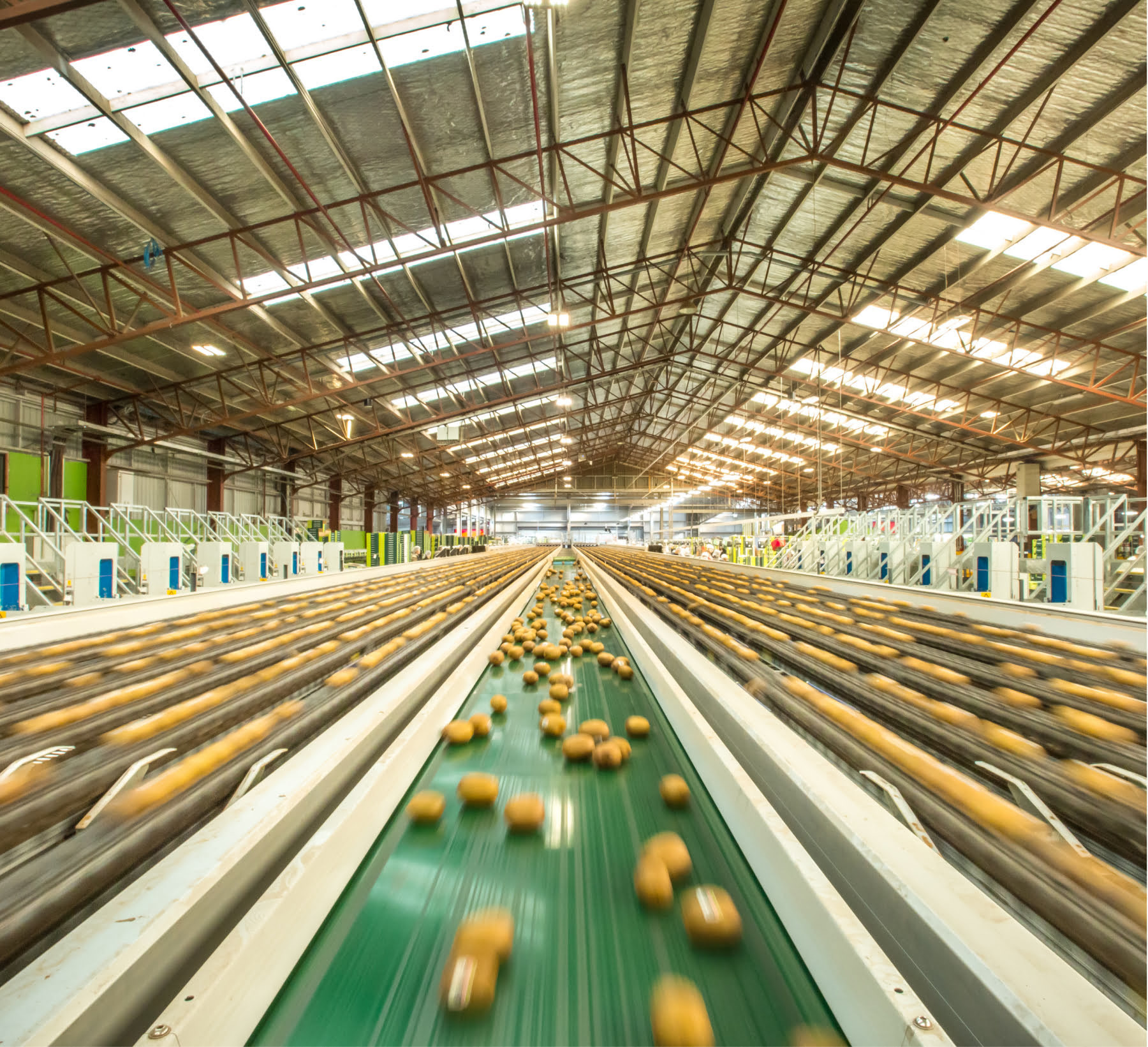 This offer is now closed.
With a minimum interest rate of 8.5% p.a and an annual interest rate reset based on prevailing bond rates, EastPack Notes are particularly suited to inflationary times like these.
Based on the recent 5-year government bond rate, the interest rate for Year 1 has been fixed at 8.9% p.a.
EastPack Notes are an investment in the continued growth of EastPack, one of New Zealand's largest kiwifruit post-harvest operators.
The Notes offer a minimum interest rate of 8.5% p.a., OR the five-year government bond rate + 4.5%, whichever is highest. This means if the five-year government bond rate goes up, so will the interest rate. This interest rate return is set annually.

Open to all investors in New Zealand
Minimum interest rate 8.5% p.a., set annually
First year interest rate set at 8.9% p.a.
5 year investment term**
Interest paid quarterly
Unsecured, subordinated, fixed rate debt securities
Minimum investment $20,000
EastPack are an essential part of the kiwifruit industry, and pick, pack and process one out of every four kiwifruit grown in New Zealand. They have seen significant growth over recent years, packing over 47m trays of fruit last year and holding over $350m in assets at end December 2021.
New Zealand Kiwifruit Harvest set to grow 35% over the next five years
Kiwifruit exports have more than doubled over the last 6 years, with export values now exceeding $2.5 billion dollars a year. In response to strong international demand for SunGold kiwifruit, Zespri have released new licenses to growers to plant over 3000 additional hectares of this variety, and Zespri have signalled further additional licence to be released in future years. Growers have taken up these licenses and planted new vines.
Based on these new plantings and wider industry productivity gains, the New Zealand kiwifruit harvest is projected to grow by 35% over the next five years. This volume growth is fuelling high demand for EastPack's services to process and pack the fruit grown by its over 700 grower shareholders.

EastPack looking to invest for growth
To position EastPack to be able to pack and process the growing volumes of fruit, EastPack is looking to invest to increase capacity and improve efficiency.
The money raised by EastPack Notes will fund the continued growth of EastPack, and the Notes are an opportunity to invest in the success of a long established, reputable operator experiencing the massive growth of New Zealand's No.1 horticultural export.

*EastPack Limited is the issuer of EastPack Notes. Please ensure you have received, read and understood a copy of the PDS before applying for this offer.
**With the option for EastPack to redeem after three years.
This summary does not constitute, and is not a substitute for, financial, legal, tax, accounting or other professional advice. It does not take into account the particular needs or circumstances of any prospective investor. Before deciding whether to invest, you should obtain independent financial advice that takes account of your personal financial goals and circumstances. MyFarm Investments and/or EastPack cannot provide you with any such independent financial advice. Any investment decision made by any person is based solely on their own evaluation of their individual personal and financial situation.

REQUEST MORE INFORMATION
To request more information and register your interest in this offer, please fill in your details.

By requesting more information, you agree to receiving further email communications from MyFarm about this offer. You can unsubscribe from the mailing list at any time if you are no longer interested.