I am writing to introduce myself, and a new important role at MyFarm.
As the new Head of Client Relations, I lead the Sales and Marketing team and my primary responsibility is ensuring your experience with us as a potential, or current investor, is a great one. This is a new role for MyFarm – and a sign of our ongoing commitment to putting our investors at the heart of our business.
As many of you will be aware, MyFarm has grown both our number of investors and their rural investment portfolio significantly in the past five years. Our investors now own permanent crop and rural commercial property assets worth over $484 million. Our latest Track Record of Returns Report showed combined cash and capital growth of 11.39% p.a. for MyFarm syndicate investments from 2017 to 2021.
We have an extremely loyal client base. Since the start of 2020, over two-thirds of investors signing up to our new offerings already had one or more investments with us. Over the coming months I'm looking forward to meeting you to better understand your investment needs and how we can deliver investment options that meet those requirements.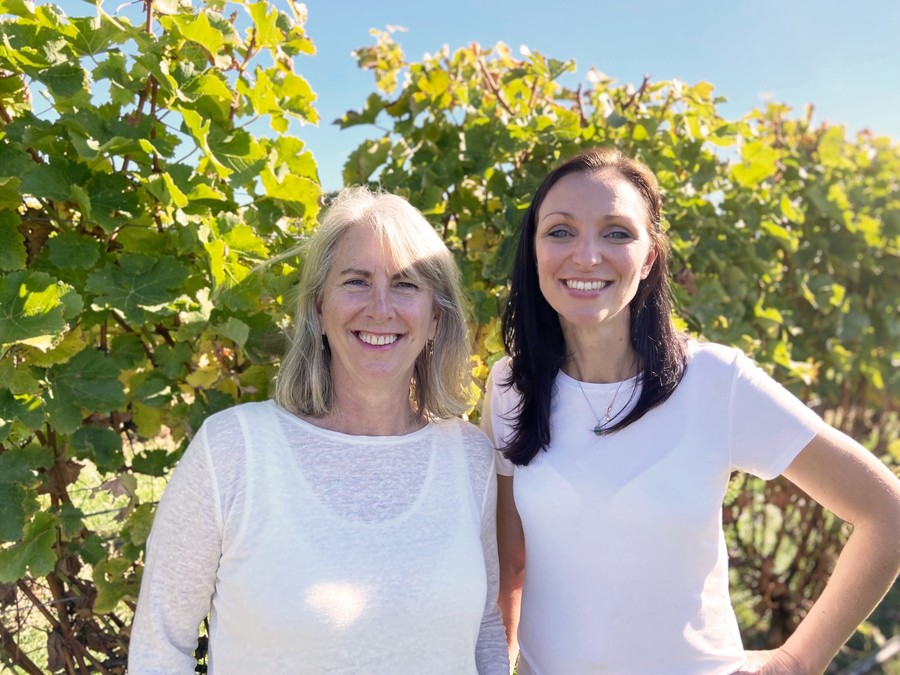 Photo: Karen Richardson (left) and Louise Bignall (right)

About me.
I come to MyFarm after nine years based in Singapore, and a total of 15 years working with one of the world's largest producers of spirits and beers, Diageo. With experience spanning a breadth of sales and marketing roles, I have been fortunate to travel extensively and interact with a diverse range of clients from right across Asia and the Middle East.
I joined MyFarm at the beginning of April and have been hugely impressed with the care and diligence taken through our entire process from asset selection, presenting new offers right through to working to ensure the invested assets are delivering the solid returns that our investors expect. I am also struck by the passion of the MyFarm team's commitment to do the right thing by our investors.
Although I am originally from Liverpool, I have been travelling and working abroad since my mid 20's. I have now settled in New Zealand permanently with my kiwi husband and young family in mid 2021.
I am very excited about this opportunity to work on your behalf and meet more of you during our webinars, seminars and syndicate open days in the coming months.
If you would like to discuss your investment plans, please feel free to contact me directly on the details below.
Louise Bignall
Head of Client Relations
P 021 172 0662
E louiseb@myfarm.co.nz